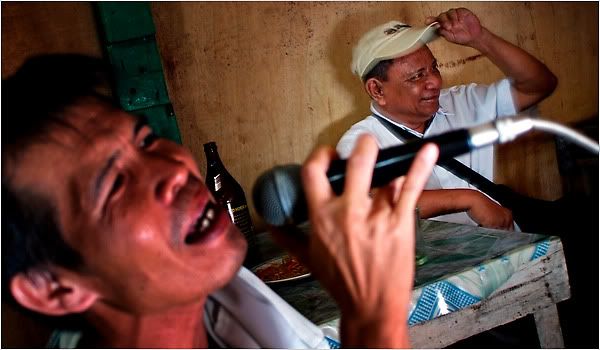 Interesting story out of the New York Times: in the Philippines, if you sing "My Way" out of tune, your life might in danger.
We all have friends who've taught English in Asia and have reported back on how serious Asian people can be about karaoke. The staggering number of
at least
six "My Way" related deaths still prove surprising.
John Denver's "Take Me Home, Country Roads" is another song that has proved lethal in Asia, but there has also been violence in Seattle. It should be said though that the Seattle case involved the song "Yellow". Comrade Bingo understands why any song by Coldplay might give rise to violence.
[
NYT
]